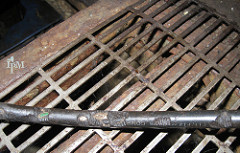 Every pest is different in how they will damage and infest your home. Looking for the obvious signs of infestation is important, along with recognizing some of the most common bugs, rodents, and other pests in your area. Recognize the early signs of pests in the home before they have the chance to further spread.
Common Pests and Their Hiding Places
Each type of pest has adapted to survive. Because of this, they are sometimes able to go undetected for far too long within the walls of a home. Learn the hiding places of the most common pests and make sure they aren't able to hide in your home:
Be aware of the hiding places these common pests will take, and know what to do once they are revealed.
Clean to Eliminate Hiding Spots
Most pests will thrive in dark, hidden, dusty spaces. Eliminate the dust and other dirty elements from the corners of your home to disrupt their hiding places.Vacuum regularly to remove cobwebs and other problems. Pay special attention to the kitchen and bathroom where pests are most commonly found, never leaving food open or on the ground.
Protecting your home against a pest infestation is crucial. Start out by identifying the places where these bugs and rodents can be found. By cleaning these areas on a regular basis, you will more easily protect your home from infestations.
Did you know?
Beeline uses products that are approved by the EPA and rated for use in Hospitals, Day Care Centers, Restaurants and Veterinary Clinics.
- OR -
Complete the quick form below
Get a Quick Quote
Complete the form below and an agent from our team will contact you right away.