Box Elder Bug Pest Control | Beeline Pest Control of Utah
Each season brings out a different aspect of nature's unrivaled beauty. As summer comes to its annual close, fall signals the onset of cooler weather with brilliant displays of color.
When viewed from afar, box elder bugs could be considered one of our area's exquisite seasonal sights. Gathered in droves with their stark black and red bodies mingling together in a graceful mass, they resemble some sort of exotic flowering plant. Of course, when that mass is blanketing the side of your house and working its way inside, bit by bit, around your windows and doors, it loses a great deal of its wonder. If you've been in the area for a while, you're probably accustomed to seeing the collective relocation rituals of box elder bugs in Salt Lake City, Utah. We don't usually pay much attention to them during summer when they're most active, but once temperatures start dropping, they huddle together and soak in the sun on our homes or the heat inside them as the case may be.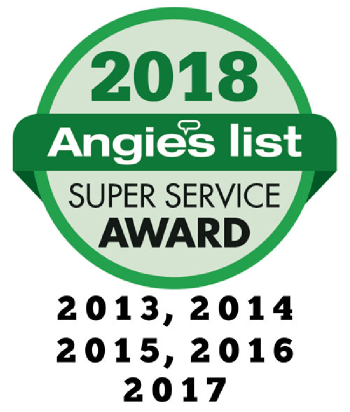 Health Dangers of Bed bugs
First and foremost, if your home is being overrun by box elder bugs in Salt Lake City, Utah, there's no immediate cause for concern. Unlike fleas, ticks, and bed bugs, they don't feed on the blood of people or pets. As opposed to rats, mice, roaches and other undesirables, they won't bring diseases and additional pests into your home. While some intruders like to feed on the insects attracted to your property this time of the year, elder bugs' natural defense systems make them a less-than-enticing snack for spiders and certain other forces.
Although elder bugs move much like locusts, they won't swarm in and devour all your trees, flowers and autumn crops in one fell swoop. With some larger infestations, they have been known to eventually suck all the life out of the trees and other surrounding plant life they choose to call home. They're not looking to raid your pantry or silently eat your home right out from under you. While any number of reports insist they don't bite, those of us who've felt their sharp little pinpricks might argue that point. That being said, they don't have venom, break the skin or cause adverse side-effects.
Going back to their ingrained safeguard against predators, it's not exactly a pleasant scenario. When these insects feel threatened or happen to be smashed by a shoe or rolled-up newspaper, they give off a noxious odor. Whether as a result of being squashed or simply going about their daily routines, they also tend to leave stains in their wakes. Aside from both those facts, having them congregating in the upper corners of your bedroom while you're trying to sleep or accidentally dropping in on a meal can be a bit unnerving.
All backed by our Satisfaction Guarantee
Pests in our state have no sense of boundaries. When the weather takes a turn for the worse, they don't die out or head south for greener pastures. Instead, they become more vigilant in their efforts to bunk with people in nearby neighborhoods. Our Quarterly Maintenance Program includes:
Treatments for all types of pests once every three months
Extermination of mice, should they decide to show up in addition to other pests, with a 90-day effectiveness guarantee
Free visits in between regularly scheduled treatments if they become necessary
With our Quarterly Maintenance Program, you receive all-inclusive Utah pest control services targeting any nuisance in or around your home. We'll help protect your family and belongings all year long. As always, we'll use nothing less than the safest top-of-the-line tactics and treatments to keep pests at bay.
Beeline Residential Services
Insects and other common household pests can be a year-round problem for Beehive State residents. Once these pesky invaders take up residence in your Utah home, they will contaminate food supplies, become a nuisance in living spaces, and even import certain diseases that could endanger the health and well-being of your family.
Learn More about Residential Services
Beeline Commerical Services
At Beeline Pest Control, we combine exceptional service with years of experience and professionalism to provide our customers with the best pest control on the planet.We work with any company, no matter how small or large, to eliminate pests and give you peace of mind.
Learn More about Commercial Services
Over 4,400 5 Star Reviews
Beeline Pest Control is a service-first business. If you're not satisfied with our service, we'll do whatever it takes to make it right. Read more about your guarantee.
Reviews from Utah Residents
"Beeline is the best! They were at my house the very next day and completely got ride of my ants"
Terry, Utah
"We had some issues with bed bugs. Beeline's price was the best and service was great. No more bed bugs for us"
Jake, Utah