You might have been endeared by the French rat, Chef Remi, secretly scurrying around the kitchen and cooking up succulent Bisque de Langouste in Disney's 1007 film Ratatouille. In this temporal world, however, Remi and his ilk—chef or no chef—will have no place in any home, much less in a kitchen. Their invasion into our homes rather augur a shuddering sense of plague than memories of classic home-cooked meals.
Rodent and mice population ride out the icy winters in search of food and warm shelter. Furniture, books, clothes, electrical wiring—everything is fair game for gnawing by these invasive pests. More pernicious, though, is the risk of bacterial food poisoning that they pose to those exposed to their droppings and urine, and the deadly diseases they transmit: rat bite fever, infectious jaundice, murine typhus, and Weil's disease, to name a few.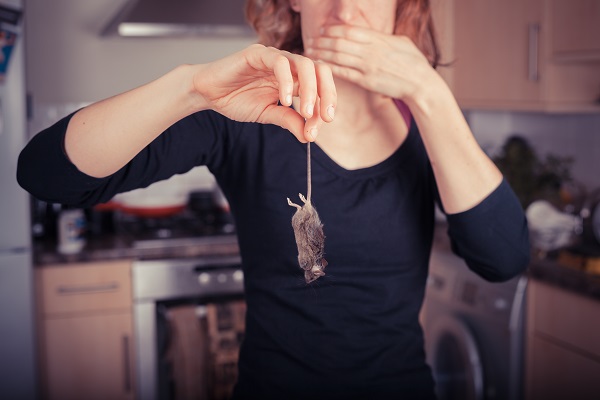 Below is a reality check about mice and rodents, based on statistics reported by 4utah.com, and sourced from data according to the National Pest Management Association (NPMA):
"* Rats or mice are a problem in 29 percent of homes, including 35 percent of those in the Northeast;30 percent in the South;22 percent in the Midwest; and 28 percent in the West.
* Of those who have had a problem, 45 percent said it occurred in the fall and winter months.
* Rodents showed up most often in kitchens (50 percent), basements (27 percent), living rooms (25 percent), attics and garages (24 percent), bedrooms (22 percent) and bathrooms (11 percent)."
Any time there's easy access to food and a warmth, rodents and mice thrive; once established, it'll be a drag to get rid of them. Rodent and mice proofing by Utah exterminator experts, combined with hygienic living and sanitation efforts are still the best defense against unmitigated pest infestation. Common-sense strategies should be heeded, including keeping food containers tightly sealed and cleaning under stoves and tables.
Trim overgrown vegetation and shrubbery, and store firewood off the ground. Seal small holes with silicone caulk or steel wool, which rodents can't gnaw. When scurrying sounds keep you awake at night, call for one-time treatment or maintenance by trained Utah exterminators, such as Beeline Pest Control, to take care of your stubborn and unwanted houseguests.
(Article Information and Image from Cold weather pushes rodents into homes, 4Utah.com)
Did you know?
Beeline uses products that are approved by the EPA and rated for use in Hospitals, Day Care Centers, Restaurants and Veterinary Clinics.
- OR -
Complete the quick form below
Get a Quick Quote
Complete the form below and an agent from our team will contact you right away.