Beeline Pest Control service in Payson, Utah
Because so many Utah homes are likely to experience termite infestations, it pays to be proactive in controlling their populations. Beeline Pest Control technicians are trained to spot early signs of termites and develop strategies to exterminate them before they can create severe damage to a home. Once colonies are well established, ridding a home of the pests becomes more difficult and, unfortunately, expensive.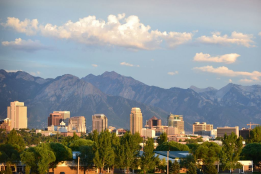 Services offered in the Salt Lake City Area
Did you know?
Beeline uses products that are approved by the EPA and rated for use in Hospitals, Day Care Centers, Restaurants and Veterinary Clinics.
- OR -
Complete the quick form below
Get a Quick Quote
Complete the form below and an agent from our team will contact you right away.