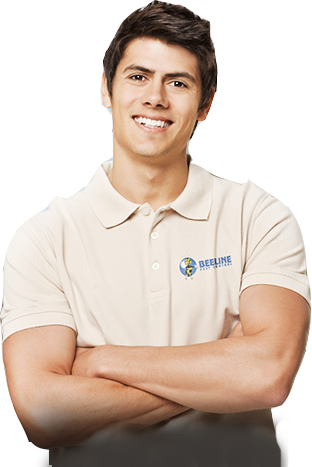 Get Rid of Your Utah Pest Problem
You're probably wondering if the guy to the left, with his deep chocolate eyes, flowing brown hair and sparkling smile is actually going to be the one to come take care of your pest problems. Well, I guess there is only one way to find out. Give us a call and see which one of our wonderful models, uh... I mean... technicians come over!
Residential Services
Insects and other common household pests can be a problem for Beehive State residents all year-round. Once these pesky invaders take up residence in your Utah home, they will contaminate food supplies, become a nuisance in living spaces, and even import certain diseases that could endanger the health and well-being of your family.
Commercial Services
At Beeline Pest Control, we combine exceptional service with years of experience and professionalism to provide our customers with the best pest control on the planet. We work with any company, no matter how small or large, to eliminate pests and give you the peace of mind necessary to perform efficiently on the job.