The brown recluse is one of the most well known and dangerous spiders living in the United States. True to its name the spider hides in rarely visited areas of homes including attics, storage rooms, and old piles of junk that have long been forgotten. While you may not often cross paths with these pests, they can still grow within your home, causing problems or danger when contact is met. Take a deeper look at the brown recluse, and how to rid your home of these spiders.
Brown Recluse Facts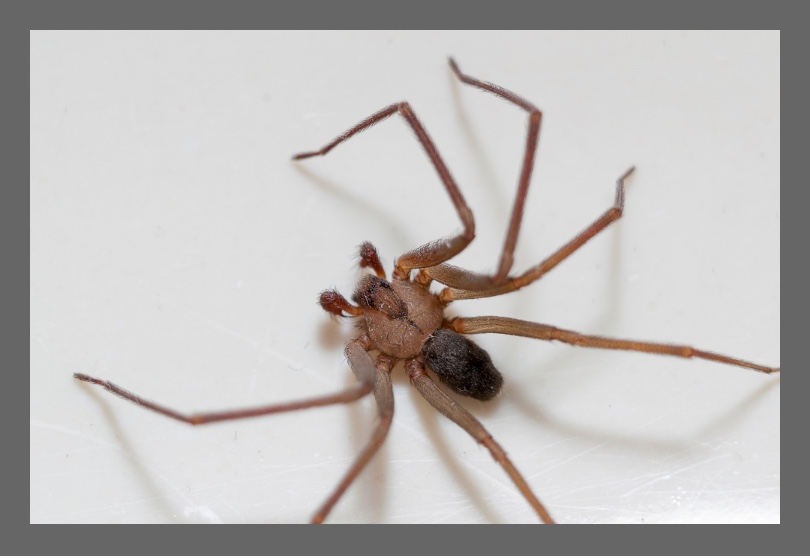 The brown recluse has become one of the most feared spiders in the United States. Learn the facts behind these feared recluses:
The brown recluse can be distinguished from other spiders by the pattern of their eyes. The six eyes are placed in a semi-circle on the front of their face. For some this is the only way to tell them apart from less harmful spiders.
The primary food sources for the brown recluse spiders are insects. They will hunt for these insects at night instead of waiting for their prey to wander into their web.
The brown recluse bite can be one of the most painful spider bites. In some cases however the bite is dry and causes no problems.
These spiders can live up to four years in the right conditions.
Rather than spending their time out in the open, the brown recluse prefers to live alone back in little visited places. They are nocturnal hunters, finding their prey at night.
Dealing With Infestation
 A brown recluse infestation can be difficult to deal with. Once the spiders have made their way through your home, they can become difficult to remove. Because of their reclusive nature, coming across a large population is often a great indicator that advance problems are on their way. Call pest control immediately if you find a brown recluse in your home. If you know they are there, there's a few things you can do immediately to make sure you aren't bitten before help arrives:
Inspect your sheets before going to sleep. rustle up the bedding to ensure no spiders are hidden within.
To reduce the chances a spider has to crawl up, move your bed, couch, and other furniture away from the wall.
If you have clothing and shoes stored in closets where brown recluses hide shake them out first before wearing them.

Brown recluses are just one of the many spiders that can make themselves home at your residence, but an infestation can cause advanced problems. Take the steps to rid your home of this annoyance.
Did you know?
Beeline uses products that are approved by the EPA and rated for use in Hospitals, Day Care Centers, Restaurants and Veterinary Clinics.
- OR -
Complete the quick form below
Get a Quick Quote
Complete the form below and an agent from our team will contact you right away.