Maintenance Programs
Experience: With over thirteen years of on-the-job experience, we understand how to solve every pest problem. Constant training keeps our technicians up to date with the latest and most effective commercial pest-control tools, and only the most qualified make the cut for our team. Our longtime experience serving many of Utah's most successful commercial and industrial clients means that we know how to deliver pest control that accounts for the needs of businesses.
Beeline Maintenance Programs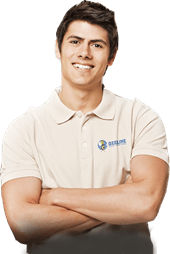 Don't take our word for it. Read the reviews. Beeline is Utah's most favorite pest control company
Did you know?
Beeline uses products that are approved by the EPA and rated for use in Hospitals, Day Care Centers, Restaurants and Veterinary Clinics.
- OR -
Complete the quick form below
Get a Quick Quote
Complete the form below and an agent from our team will contact you right away.