Termite Inspections
We perform hundreds of termite inspections every month. Most companies take years to accumulate the experience that we get every month! We are affiliates with the Northern Wasatch Association of Realtors and have Supra Keys so you or your realtor don't have to take time out of your schedule to meet us at the property for an inspection. We have the fastest turn around times for termite inspections (also known as WDI inspections). You can either call us or order an inspection right on our website and we can usually get an inspection scheduled within 24 hours. When the inspection is done, we typically have the report over to you within an hour of the technician leaving your property.
Termite Inspections | Beeline Pest Control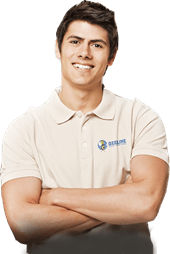 Don't take our word for it. Read the reviews. Beeline is Utah's most favorite pest control company
Did you know?
Beeline uses products that are approved by the EPA and rated for use in Hospitals, Day Care Centers, Restaurants and Veterinary Clinics.
- OR -
Complete the quick form below
Get a Quick Quote
Complete the form below and an agent from our team will contact you right away.