Not only can pests cause destruction to the physical structure of our home, their presence could spell out danger for our health as well. Be aware of the dangers these pests pose, and how you can better protect yourself against these diseases.
Ticks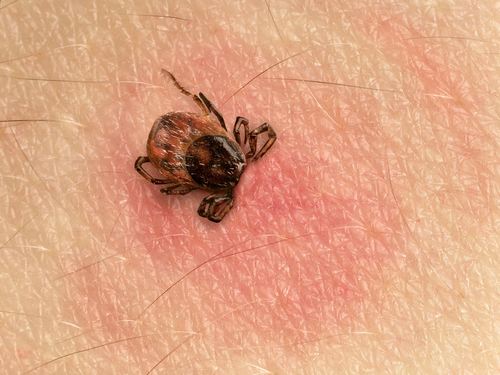 Ticks are often thought of as pests of the outdoors, confined to heavily wooded areas far out of reach. While they do reside in these areas, these pests can make their way to residences, especially those living close to the mountainside. Ticks have been known to transmit a few different diseases, the most common being:
Lyme disease – Ticks will latch onto both deer and human, transmitting bacteria to their host. The first symptoms someone with Lyme disease will notice include headache, fever, and fatigue. Most people will begin to notice a rash where the bite occurred. This rash will often be warm to touch, although it is unlikely it will be particularly painful. As long as it is treated early with antibiotics, it can be taken care of without lasting problems.
Rocky Mountain spotted fever – this disease spread through ticks can cause rashes over the body. It is also caused by a certain type of bacterium and has many symptoms even from the beginning including muscle pain, headache, fever, and a rash near and spreading from the infected area. While it can be difficult to diagnose initially, the sooner it is the less chance there is for it to be fatal.
Mosquitoes
During the summer mosquitoes become a real concern for many around the country and the world. These pests can carry and transmit diseases they pick up from one human to another, and even between other animals. Some of the most common diseases that can be transmitted this way include:
West Nile Virus – this disease was first discovered near the West Nile, but has since spread to other parts of the world. Some of the most common symptoms of this disease include headaches, fever, excessive sweating, chills, and other symptoms similar to those of the flu.
Malaria – symptoms of malaria are similar to those of West Nile Virus including fever, vomiting, fatigue, and extreme headaches. These symptoms generally will not start until a week and a half to two weeks after the initial bite. Those who do not receive the proper treatment for this disease will experience the returning symptoms a few months down the road.

These are just a few of the diseases that can be transmitted by pests. Make sure you take the proper steps to protect yourself against these diseases. Check back later on Beeline Pest Control's blog to read about what common diseases can be transmitted by rodents that invade our homes.
Did you know?
Beeline uses products that are approved by the EPA and rated for use in Hospitals, Day Care Centers, Restaurants and Veterinary Clinics.
- OR -
Complete the quick form below
Get a Quick Quote
Complete the form below and an agent from our team will contact you right away.