Bugs are the worst. But what are even worse than bugs? Bugs that bite. When you get bit or stung by an insect, you get to deal with the annoying and sometimes painful aftermath for days. Luckily, we have compiled a list of natural bug bite remedies to help get rid of the pain, itchiness, and swelling next time you or your loved one becomes a victim of a bug bite.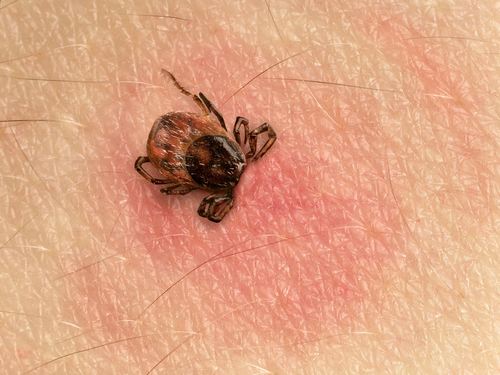 Natural Remedies for Bug Bites
Tea Tree Oil
Tea tree oil is an essential oil that has several healing benefits that have been used for centuries. As a natural antiseptic, tea tree oil it is used particularly for different skin conditions including acne, sores, sun burns, as well as bug bites. When applied directly on the bite, tea tree oil not only prevents infection from occurring but also alleviates the swelling and itchiness that commonly comes with insect bites.
Lavender
Lavender is a quick and effective natural remedy for severe mosquito bites. Within minutes after applying lavender oil onto the mosquito bite, the size of the bite and the symptoms that come along with it nearly disappear.
Milk
The active enzymes found in milk alleviate the itchiness caused by bug bites. All you have to do is mix equal parts milk and water, apply it to the bite, and feel the instant itch relief.
Honey
Many claim that the use of honey for bug bites is definitely worth the stickiness. Honey is an anti-inflammatory and anti-bacterial property that can lessen the size and pain of the bug bite or sting as well as the itchiness.
Lemon or lime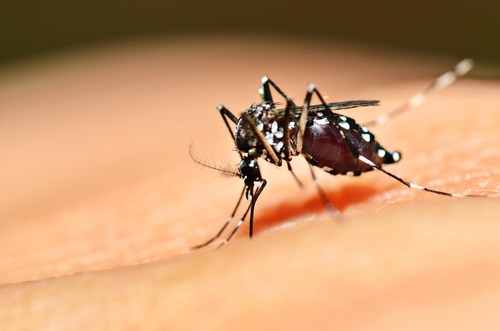 As a natural microbial entity, lemons and limes help treat a mosquito bite's swelling and itchiness. If you just rub a slice onto the bite, it should start feeling better within minutes. Be sure not to go out in the sun because it can cause a burn.
Vinegar
Any kind of vinegar–but most commonly used apple cider vinegar– is used as a remedy for wasp and hornet stings as well as mosquito bites. Dose a cotton ball with the vinegar, tape the cotton ball to the bite, wait about 15 minutes, and the vinegar will stop the itching and help with the swelling as well.
Witch Hazel
The tannins found in witch hazel help reduce swelling and fight infections. When applied straight onto the bite, the symptoms should be relieved.
Banana Peel
If you have a banana lying around, get some potassium in your system (which naturally deters mosquitoes) then use the inside of the peel to help alleviate the itchiness and swelling of mosquitoes.
Basil
The chemicals found in basil relieve itchy skin. Chop up fresh basil leaves very finely, then apply directly to the bite it should feel and look much better.
Aloe Vera
Lastly, but just as important and probably the most commonly used, is aloe vera. The aloe vera plant is known as the 'miracle plant' because it can grow pretty much anywhere and also is a medicinal plant that has been used for thousands of years for several different health conditions. One of its several uses includes skin irritations for burns, infections, and insect bites. It is best when used straight from the plant, but you can also find it in stores to help you get through a bothersome bug bite.
Bug Bite Prevention
These natural bug bite remedies help you quickly recover from the annoying bug bites we encounter every year. However, the best way to go about bug bites is to prevent them from occurring in the first place. This not only eliminates the annoyances of a bite but also lessens your chances of catching a disease transmitted by mosquitoes.
If you are spending time outside — especially after dark or near water — you want to always remember to apply bug repellent. Since DEET is known to have potentially harmful effects, there are fortunately some natural repellents that you can create using the following ingredients: cinnamon oil, a vanilla oil and olive oil blend, lemon eucalyptus, or citronella essential oil. Lastly, don't forget to reapply every couple of hours!
Did you know?
Beeline uses products that are approved by the EPA and rated for use in Hospitals, Day Care Centers, Restaurants and Veterinary Clinics.
- OR -
Complete the quick form below
Get a Quick Quote
Complete the form below and an agent from our team will contact you right away.